Coordinating Global Strategies for Organic Farming
Global representation for organic farmers
INOFO connects organic farmer organisations on the ground, to represent them on international platforms. Grow the voice of farmers by joining our global community today.
Our Vision and Mission
Empowering Farmers for a Sustainable Future
Vision
A world of regenerative and sustainable food system for all
Mission
To unit organic farmers and support their voices, at all levels of the food
systems development towards producing healthy, nutritious food and preserve mother earth
Read more about INOFO
Connecting Communities
Empowering Farmers
Holistic Methods
Defending our planet
Our Work
Coordinating Global Strategies for Organic Farming
INOFO takes pride in our ability to coordinate strategies across nations, bringing together the expertise, knowledge, and networks of farmers from different countries. Our collaborative efforts lead to innovative and sustainable solutions that contribute to food security and sovereignty for current and future generations.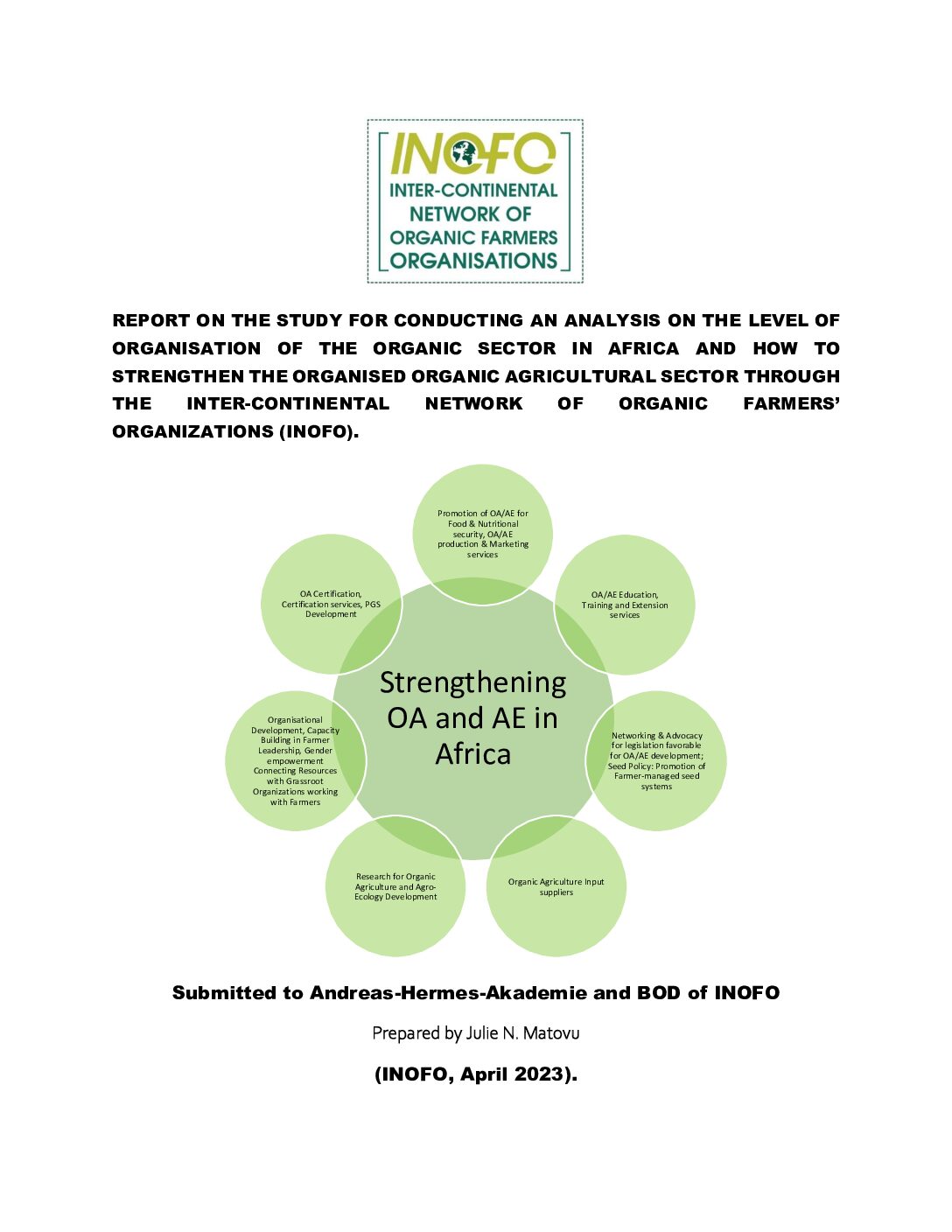 INOFO Africa Task Force- Strengthening INOFO in Africa
In 2023, INOFO and INOFO Africa Task force published a report Click to access REPORT ON THE STUDY FOR CONDUCTING AN ANALYSIS ON THE LEVEL…
Read More
The Inter-Continental Network of Organic Farmer Organisations

INOFO is a global network that fosters a new connection among established associations of Organic farmers, harnessing the potential of a bottom-up, farmer-led approach. It is important to note that INOFO is not a fresh organization and does not accept individual farmers as members. Instead, it engages in advocacy efforts to promote common goals related to food sovereignty, encompassing broader concerns such as public policy, farmers' land rights, climate adaptation, production standards and guarantee systems, marketing and pricing negotiations, participatory research, technical training and exchanges, as well as education and other matters affecting farmers. Moreover, INOFO places emphasis on cultivating youth involvement in professional platforms, ensuring that the social and environmental aspects within our communities remain intact. Lastly, INOFO aims to shed light on the challenges faced by small-scale organic farming by openly discussing and highlighting the realities experienced by farmers worldwide.
Get in touch
Contact us today to learn more about INOFO's membership, news, and upcoming events.